Seven Metals
Singing Bowls of Tibet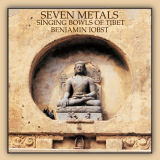 25 rare singing bowls create 56 minutes of peace.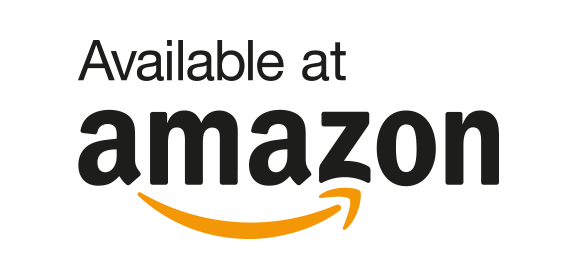 Contact Seven Metals

Seven Metals
c/o Salamander
7 West Main Street
Saluda, NC 28773
828-749-3466


The healing sounds of
Seven Metals
are ~

Massage Music
Yoga Music
Meditation Music
Relaxation Music
Healing Music

Seven Metals
music also benefits pain management and insomnia.
seven metals receives worldwide praise
New Leaf #1
Bestseller
Music Design
Bestseller
White Swan
Bestseller
"An extraordinary recording of Tibetan bowls performed by a master of this tradition" Jonathan Goldman author of Healing Sounds

"A sound adventure for the spirit" Don Campbell author of The Mozart Effect
Excerpts from some of the many 5-star reviews at Amazon.com:

"I use this CD on a vibro-acoustic table for my bodywork sessions. This CD above all others, is the most relaxing and transformational CD in my library. Without exception, every client asks me for the name of the CD when their session is over. Many of them say they want to buy the CD to load onto their i-Pods so they can listen on their lunch breaks at work to relieve daily stress.

When clients leave my office after an hour with this peaceful recording playing on my table, they look younger and more refreshed. At the end of a long day, I myself feel so at peace and blissed out just from listening to it play all day. I never tire of the beautiful sounds of the bowls. It's music that you just want to pull inside of you and carry around with you all day.

This is a masterpiece as far as Tibetan bowl music goes. If you are looking for a way of achieving profound peace, and have had difficulty meditating in the past, this is the CD for you. Just put it on, get quiet and LISTEN. That's all you have to do, and before you know it, you will have let it all go and will be totally refreshed and at peace when it is over. You will play it again and again. . ."


"I was exposed to this by my yoga instructor. The sounds take me to a deep place. I have never heard anything quite like this CD. The timing is amazing. Just when I think the sounds are dissipating they gradually pick up again. It seems spontaneous, but I think that great skill & patience went into its production. It has become my favorite CD to listen to when I need to relax."


"This is the most healing, peace-inducing composition I have ever heard. It has become indispensable to me in meditation and anytime I am working at my computer. It eliminates stress almost instantly. I have recommended it to all my friends. It is truly a gift to the spirit.""


"The vibrations of the singing bowls have a calming and balancing effect on the mind and body. I have found the CD helps me regain clarity when overloaded with paperwork or don't know where to start. It brings me back to center, and space clears the room at the same time! Beautiful."


"This CD is great. I use it for meditation, yoga and general relaxing. If you just want to create a tranquil atmosphere in your space this CD is perfect."


"Seven Metals connects with the mind and body in a way that allows and supports the listener into a deeply relaxed, peaceful state. I heard it first during yoga class and am happy to own it now to use for yoga, or just for breathing and relaxing. I think it resonates with the sound of being."


"This CD is a wonderful tool to assist with meditation and overall relaxation."


"The sound just envelops you. When a track is over I'm almost disappointed that it has stopped."


"My massage therapist uses this while she is working on me. I love it."


"Since I have purchased the CD I play it morning and evening before going to bed. It feels like it heals you as you sleep."


"Excellent meditation music. . .I don't know what else to say except that it is a fabulous CD!"


"I've played this CD for all 4 of our children's births. As hospital births go -- it's a bit unusual to play music (though midwives recommend it), but we brought our own CD player and the CD created an ideal space to welcome our babies. I continued to play the CD for the days I stayed in the hospital and every person who came in -- nurses and drs commented at how peace filled and calm the room felt and as a result, myself and baby were as well. It creates the perfect warm, peaceful atmosphere in what can be an otherwise sterile and impersonal environment. I would imagine it to be a valuable healing tool in any environment."


"Benjamin Iobst has created a unique sound experience in Seven Metals. One can only listen for a short time before being transformed beyond the moment into a timeless state of relaxation and bliss. There is magic in the tones these bowls produce, and Iobst has assembled a collection of bowls that sing to the spirit. His talent for liberating the resonant voices of these bowls is extraordinary. I highly recommend that you experience Seven Metals."


"I like to listen to it after a particularly busy (stressful) day to help calm me down so I can breathe more easily again. It definitely has a calming effect after a whirlwind type of day – it just lets me kick out of gear and coast."


"There is something magical about this CD. It really opens up the energy centers and especially for me, peaks at the crown. The vibrations continue for a couple of hours after listening to the CD and it amazes me. Beautiful CD and I look forward to more from this artist."


"As a massage therapist, I had been looking for a CD that not only had soothing music, but also conveyed a sense of the space between sounds – the sound of the silence behind the notes. This CD was exactly what I was looking for. When I play this during a massage, my clients almost always fall into deep relaxation. I've had so many positive comments on the music, and everyone seems to hear something familiar in it. I recommend it highly."


"I was looking for a nice CD to meditate to. This is the perfect one. Even if you do not want to meditate, this sound just relaxes you. It is very beautiful. Once you listen to it, you would want to hear it again and again."


"I have been doing massages for the last six years and Seven Metals is the most relaxing CD I have bought so far. All my clients run out and buy it as soon as they leave."


"I bought this CD a couple of years ago intrigued with the title and cover, not really knowing fully what I was buying and have now listened to this CD almost daily since I purchased it. It is soothing and calming and simply brings you to a better place when you listen and focus on its blissful sounds. Fabulous after a stressful day – play it before bed or while meditating – it is simply divine."


"I bought this CD for meditation and to lull me to sleep. It works well for both."


"This CD is marvelous for accompanying your yoga or meditation sessions or even for playing while you're studying, just to get you in a quiet mood."


"Seven Metals has been a wonderful accompaniment to body work, and after hearing it so many times while relaxing with massage, my body automatically responds to the music. It is creative, mellow, and timeless. Each time I hear it, I hear new sounds and marvel at its simultaneous simplicity and complexity."


"The most provocative sound experience of any Tibetan bowl recording I've ever heard – deeply relaxing, rich and meditative."
top
Excerpts from editorial reviews:

"If you are fortunate enough to have Benjamin Iobst's recording Seven Metals in your stereo, then chances are you are a very relaxed and centered person because that's the effect his mystical Tibetan singing bowl sounds have on the listener."
Music Design
"The bowls are powerful meditative tools that allow the listener to reach deep levels of relaxation."
M. Jeffrey Schmidt, Massage Magazine
"The bowls on
Seven Metals
produce remarkable sounds that drift into the heart of the listener."
Bernie Nelson, editor Mindquest
"Massage therapists, take note! These twenty-five singing bowls create an immediate effect beyond any I have experienced, relaxing and anchoring me in the profound peace of the present moment."
Chiwah, The Light Connnection
"The discovery of
Seven Metals
has just expanded the field of choice titles that utilize Tibetan singing bowls with true excellence."
Lloyd Barde, Backroads Music
"A truly exceptional recording that is both relaxing and provocative – there seems to be some kind of brain sync happening that can stimulate the creative and healing process."
Steve Fischer, New Renaissance Bookshop
"The loveliest recording of singing bowls I have encountered. It is so incredibly peaceful, so healing."
Kathryn Sargent, editor Aquarius
"The finest Tibetan bowls CD available."
Top Ten Spiritual Playlist from DaVinci Decoded
"
Seven Metals
is pure sound that is the most relaxing, meditative and transportive album I've ever heard. Benjamin Iobst has recorded the sounds of tranquility."
Richard Fuller, editor Metaphysical Reviews